Bilson Rollers Online Pastry School : Basics
↓ You can make these ↓
↑Please turn on subtitles↑자막을 켜주세요↑請打開字幕↑
The pastry chef at Bilson Rollers teaches the "basics" of cake making in the videos!
You can take our course online from anywhere … no need to commute,
so you can save time and money!
↓ Students made these! ↓
What You Will Learn:
Basic skills and techniques to make professional cakes as you follow along with the instructional videos.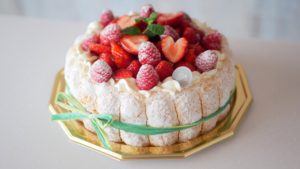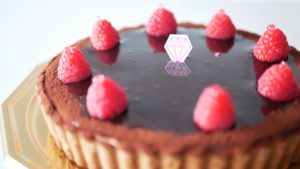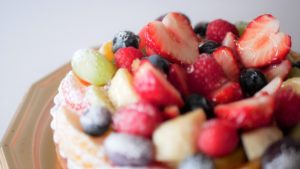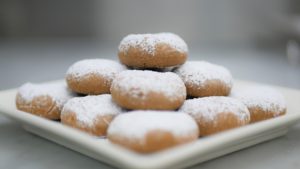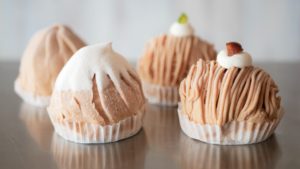 Charlotte aux fraises、Chocolate Tarte、Fruit Tarte、Polvoron、Mont Blanc cakes recipe
Watch over 22 recordings that you can use to practice making cakes at your own pace.
Access Q&A videos to find out the pastry chef's answers to the other students' questions.
Ask questions at any time via the online Inquiry Form! We'll answer your questions by email.
This is a program to master the basics of cake making.
In this online school, the footage is minimally cut. The videos are shown almost in actual cake making time.
It also includes a lot of explanations.
Since the videos show the entire cake-making processes very close to uncut, you can follow along with each video easily to make a cake.

Who is this school recommended for?
This is the perfect school for you if:
・you want to become a pastry chef, but can't go to school at the moment.
・baking cakes is your hobby, but you want to learn the right techniques.
・you want to open a café or other restaurant in the future.
・you want to watch more bilson rollers videos.
・you want to learn how to make popular Japanese cakes.


The price is US $89.00 .
Please use our online school as your cake making bible for life!
Take your chef skills to new heights with this course!
Let your loved ones enjoy the cake that only you can make with love.
And let's have fun while making cakes together!
How to Enroll:
Click "Enroll Now" button at the bottom of this page to open the payment page.
Enter your name, e-mail address, credit card information, and your country in the payment form.
* Credit cards accepted are VISA, Master, and American Express.
Click "Pay $89" button ONLY ONCE to complete payment.
Once the payment is complete, a "Congratulations!" with your online course information will open.
At the same time, you will receive an e-mail with a purchase receipt and online course information.